READ MORE
We Won't Compromise On 60% Increase in base pay – Organised Labour
SHS Student Drowns in river in an attempt to save Rubber bucket at Assin Endwa
Twenty-two (22) passengers escaped death after the bus plunged into a river at Suhum -Apeatu stretch of the Accra to Kumasi Highways.
The S 2M Express Bus with registration number GT 8177-21 traveling from Kumasi to Accra had side impact collision with a Toyota saloon car with registration number GS 1311-17 which suddenly made u-turn onto the road.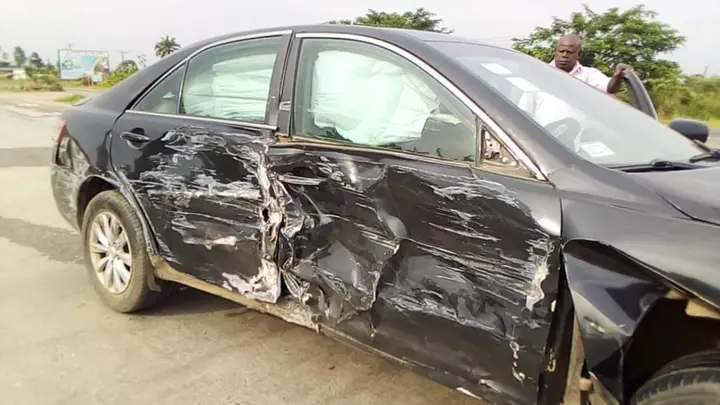 The driver of the speeding bus lost control of the steering wheel hence veered off the road and crashed into the river.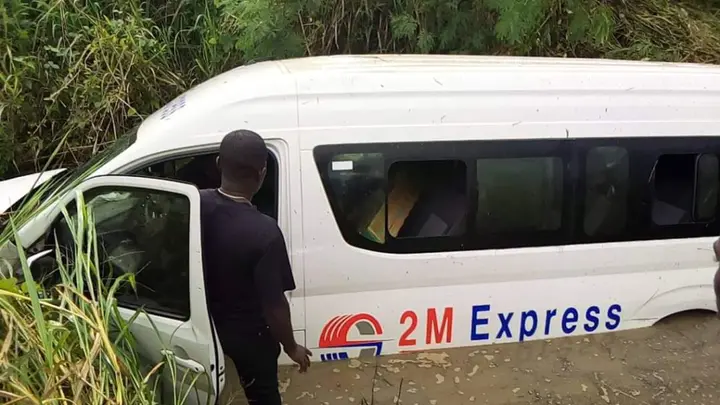 The driver and the passengers were aided by eyewitnesses to move out of the sinking accident vehicle to safety.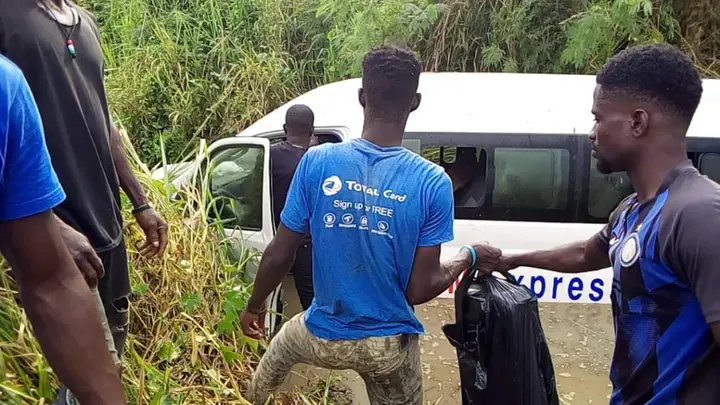 Occupants of the bus suffered minor injuries.
Although there were no major injuries, 22 passengers including the bus driver had some minor bruises. The Passengers felt lucky and thankful.
An eye witness who rushed to the accident scene yesterday witnessed the salon car had tried to make a U-turn without watching either sides of the road; whiles the S 2M Express bus with passengers and in the process, the driver trying to swerve the private car lost control of the steering wheel and crashed.
Kofi Michael, a reporter who went to the scene said "Some of the victims thanked the bus driver for saving their lives, even though they believed he was on a top speed, he did well to swerve the salon car who was making a swift U-turn in the middle of the highway".
He said "a passenger who was very furious at the time of this interview observed the driver of the salon car was lucky to be an old man. According to him some of them rushed to the car to attack the driver for such an indiscipline and carelessness; only to find out it was an old man in a royal outfit.The man traditional cloth and royal sandals, allegedly caused accident. He added, How can one even drive in that outfit and with chaw-chaw (the royal sandals)".
He said it was observed that the salon car had no insurance and road Worthy certificate at the time of the accident.
Suhum Police is investigating the cause of the crash.
Source: Mybrytnewsroom.com/Obed Ansah