READ MORE
16 Year Old St. Loius Senior High School Student Dies In A Motor Accident At Imraim Near Dunkwa-on-Offin
Residents of Ayanfuri Demonstrate Over Poor Nature Of Dunkwa-Ayanfuri Road
My father Died Six Days After Gaining Admission Into Harvard – Poor But Brilliant Guy Shares Emotional Story
President Akufo-Addo Speaks On Ongoing Global Economic Turmoil
The residents and Drivers of Denkyira Bethlehem a predominantly farming community in the Upper Denkyira West District of the central region have expressed their grievances over the deplorable state of the road network in their community.
The residents have lamented that the deplorable state of the road has made it difficult to transport their farm product from the farms to the market.
The residents continue that the situation of the road worsen whenever there is rainy season as it becomes muddy and dusty in the dry season making livelihood in the area difficult for commuters who always used the road for their daily activities, adding that an immediate intervention needs to be done about the road to relief people of the burden they always goes through due to the road.
"The roads has been our major challenge facing us over the years but nothing was done about it by the previous governments, several appeals have made about the road but no response have been given therefore calling on the government to fix their road as the situation gets worse each and everyday.
Meanwhile, the assembly member for Bethlehem electoral area, Mr. Addai Amankwah in an interview with Mohammed Radiu Dinn Rasko Dunkwatv.com said, they sometimes organize communal labour to help clear the road and make it safe for cars and pedestrians.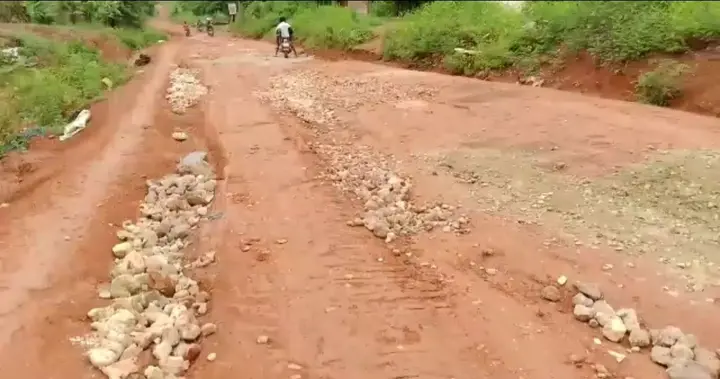 He also said, he has made several complaints to authorities about the road but no work has been done.