READ MORE
One Nigerian ,Two Ghanaians Arrested For Kidnapping, Robbery And Rape 
French striker Kylian Mbappe has changing his mind and will be signing a contract extension with Paris Saint-Germain, according to multiple reports from Spain and France on Saturday
Real Madrid's board were pessimistic about their chances of signing Mbappe as a free agent this summer, per reports from the Spanish press.
Transfer specialist Gianluca  reported on Friday that Mbappe is "close to staying with PSG."
However, Fabrizio Romano has confirmed on Saturday that the striker will continue playing for the Paris based club.
"Kylian Mbappé will NOT join Real Madrid this summer: he will stay at Paris Saint-Germain, he wrote on social media.
"Kylian Mbappé called Real Madrid president Florentino Pérez today afternoon as he wanted to tell him directly his decision: sign a new deal with Paris Saint-Germain. It's now done and 100% confirmed."
PSG  improved their offer this week and Mbappe was seriously convinced he will extend his contract , which means that it must be way higher than Madrid's own bid.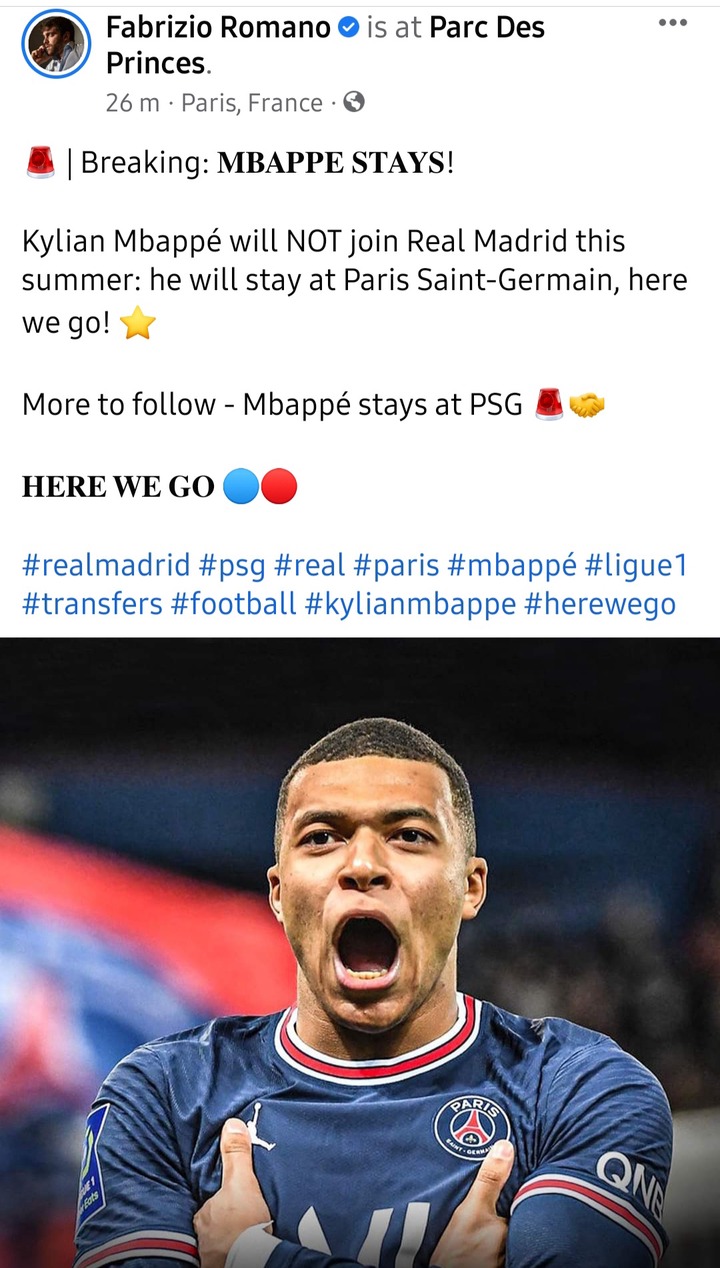 If he truly gave Florentino Perez his word about becoming a madridista this summer and now signs an extension with PSG, you can definitely expect Madrid to forget about him.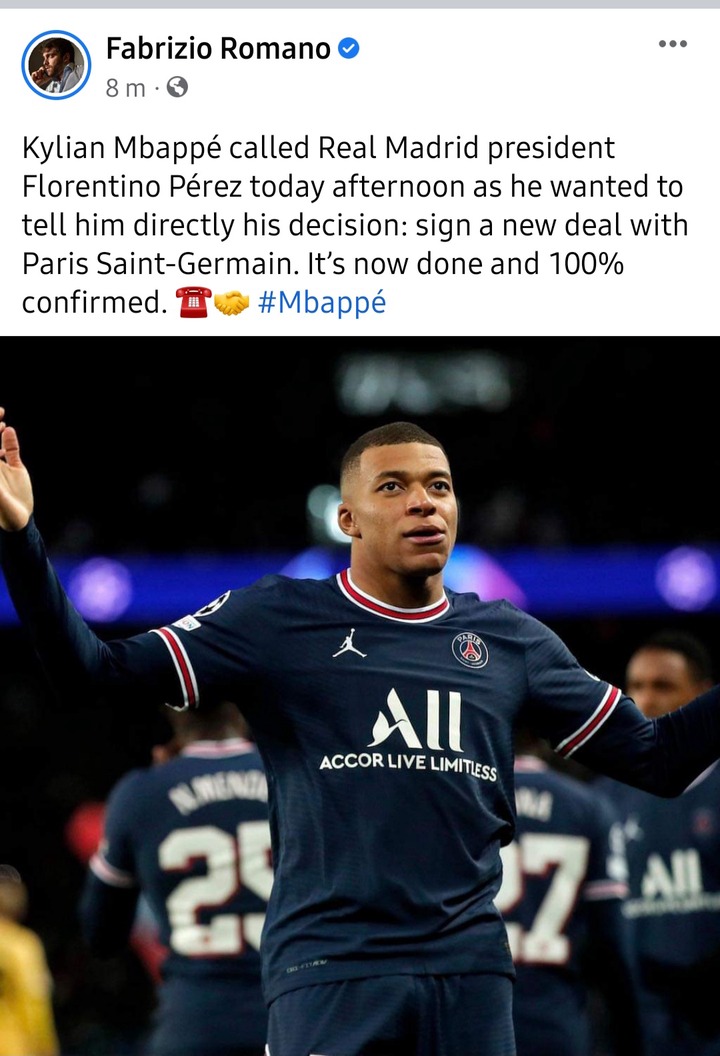 The end of this saga is now .