READ  MORE
I Need My Land; Come And Carry Mahama's E-Block Away If You Won't Open It – Yilo Krobo Chief to Akufo-Addo
Radio Gold Given 60 Days To Pay Hefty Amount Before Starting Operations
Girl,16 In Jail One Month After Giving Birth – Thrilling Details Of How She Ended Up In Prison
Ghana Police Finally Discovers Secret Room Full Of Stolen Items; Suspects Picked Up For Trial
Mrs Dawson got married to the late Francis Dawson in the family way. The couples resided at Kaemebre which is a suburb of Kasoa in the Central region.
According to Mrs Dawson, it's time to let the world hear about the horrifying moments surrounding the death of her husband Mr Francis Dawson. The widow further begged the inspector General of Police George Akufo Dampare to quickly intervene and find justice for her late husband.
Speaking to United Television and Capital TV Journalists, the widow explained that, she was asleep with her husband when some young men wearing CPA uniforms bumped into them and woke them up at dawn.
" They requested to take my husband to a nearby police station for interrogation. I insisted to know the exact police station and his offence but they brushed me off" Mrs Dawson narrated in tears.
" Right before me, they kept beating him as they took him away" Mrs Dawson added.
" In the morning, efforts to trace my husband proved futile because none of the police stations had him in their custody. Later, we heard that a young man has been killed and burnt around Nyanyano which is another suburb of Kasoa" In tears, Mrs Dawson continued.
" We quickly went there to see my husband whom I saw alive at dawn, killed and Burnt beyond recognition" She broke down in uncontrollable tears.
" Beyond recognition? How then did you know it was your husband? " The media men asked Mrs Dawson.
" I was able to identify him by a portion of his shirt which wasn't burnt. That was the exact shirt he was wearing. Oh my God, they Killed my husband" She continued crying.
Before his demise, Mr Francis Dawson was a television and other electronics repairer at Kasoa. He was 35 years of age.
" IGP Dampare, help us get Justice." she said as she Wept all along before the media cameras.
VIEWER DISCRETION !!!!!! IMAGES FROM THE CRIME SCENE AND CAPTION SHARED BY JOURNALISTS.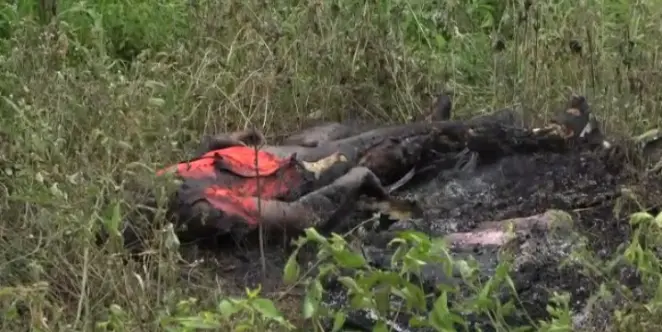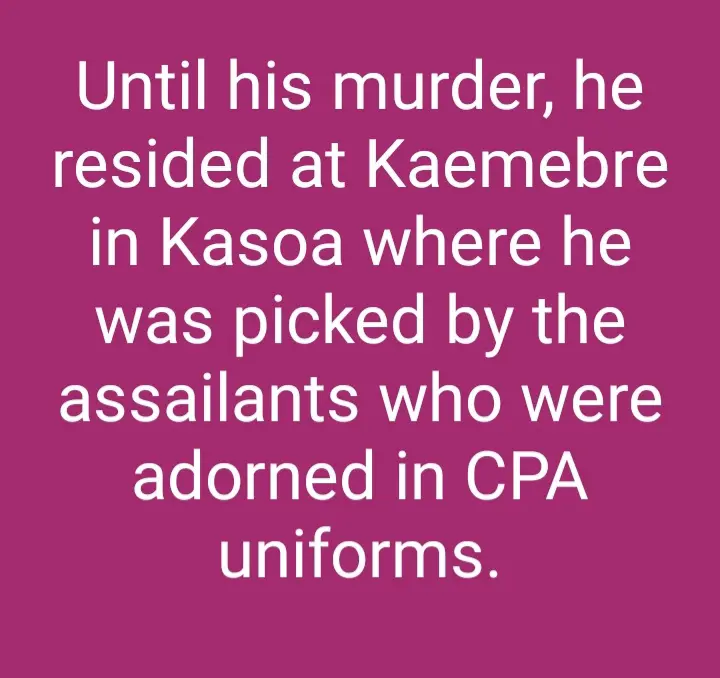 Opera News