READ  MORE
You Can Date Married Man, But Never Do this while Dating them- Sex therapist Tells Ladies
"Be My Man For 1 Week And I Will Spend Money On You if You Can do This to Me Every Night" -Lady Says
Prison Officer Allegedly Rapes Colleague's Stranded Wife
17-Year-Old Student Slumps, Dies After Tussle With Classmate Over School Bag
A Kenyan man who has admitted to killing and assaulting women has faulted a church for his deeds, claiming he was hired by the church to carry out all his deeds.
According to the suspect, he got greedy after the first job he was paid 1650. That made him start killing more women to make more money.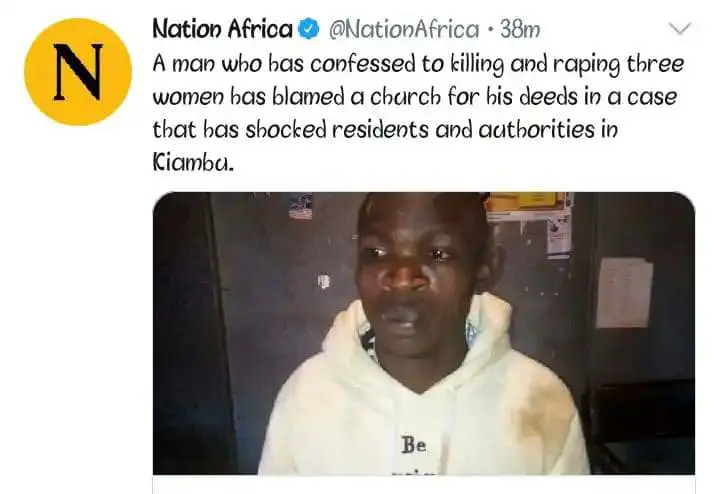 The suspect claimed that he was introduced by his friend to the church where the church told him to kill a woman and get her private parts, and he would be paid.
He claims that after his first killing, it became second nature for him to lure women into a room and kill them, chopping off the parts his client desired.

confessed that before he killed his victims, he always used them, and after using them, he would kill them and chop off the needed parts and deliver them to his client. The name of the church was not mentioned because the investigation is still going on and the police would not like to alert the so-called church.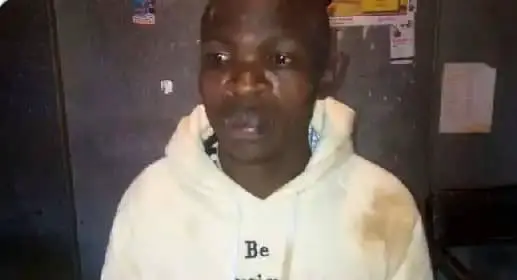 I think women should be careful nowadays about the kinds of men they follow, and everyone should be careful to work hard and stop chasing quick money.